Testimonials
The following testimonials were written by just some of my happy sellers and buyers. They have all been kind enough to give me permission to show you their correspondence. Their letters and words are very gratifying. It seems that my down-to-earth and honest approach has earned me many friends - I think that's fantastic!
Jane Smith and family, June 2011
"This realtor's website was a very useful tool for doing some research before actually contacting our agent. I like to do research online before purchasing and I found this website to be extremely useful. We were able to learn a bit about our agent before contacting her and we ultimately closed the deal with her by our side. Thank you Sutton West Coast Realty and thank you Marie!"
Betty Pearl, March 2011
house_sold"I was very pleased with the amount of service and attention Desi and her team had for me. Being an elderly person, I needed assistance and her service was above and beyond. Needless to say, with all her care and support, I purchased my home from her, and will refer all my friends and family!"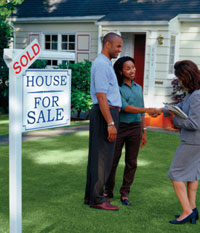 Mark & Gail Chan, January 2011
house-soldMy wife and I are very pleased with the often negatively perceived experience of buying a home. It was much more pleasant than I ever thought it would be. Thank you for making it so easy for us. We love our new home!